Just so you know, this post contains affiliate links. We do receive a small commission when you click on our links and make a purchase (at no extra cost to you). We always give our honest opinions, and these opinions are fully our own. See our Disclaimers →
Top spirits 2021: Meet our favorite liquors, biggest surprises, and more!
Can you believe it, friends? 2021 is officially coming to a close, and it went by like a blur. At the same time, it feels like we have a lot to reflect on here at Let's Drink It! During our first year of sharing this blog with you, we tried out over 40 bottles of various spirits. Some blew our minds, while others really did not live up to the hype. Still, we're grateful for each sip!
So, what are our top spirits of 2021? We've compiled a list of all our main highlights – including our favorite bottles, favorite cocktails, biggest surprises, and more. Before we get too sappy and reflective – let's dive in and see the list!
Our Top Whiskey Choice 2021
Redbreast 12 Year Irish Whiskey
After trying such a wide variety of whiskies this year, it was hard to narrow it down to just one favorite. But nothing provided a more pleasant overall experience than Redbreast  12 Year Irish Whiskey.
With an approachable yet complex flavor that's easy to drink neat or mixed in a cocktail, Redbreast 12 can satisfy both experienced whiskey fans and newcomers.
Our Top Tequila Choice 2021
La Gritona Tequila Reposado
We tasted many quality tequilas this year but La Gritona Reposado really stood out. Not only is it produced by a women owned and operated distillery, and bottled in recycled glass bottles – but it also has excellent flavor for both mixing and sipping. And, despite a significant price increase since our review, La Gritona is still worth a try.
It was so difficult to choose just one favorite gin this year but Plymouth Gin stands above the rest because of its versatility.
The balance of flavors and slight sweetness make it a great option for any type of cocktail, and I used it to make one of my favorite martinis of all time. Plymouth is a must-have for any bar.
Our Top Liqueur Choice 2021
Pallini Peachcello White Peach Liqueur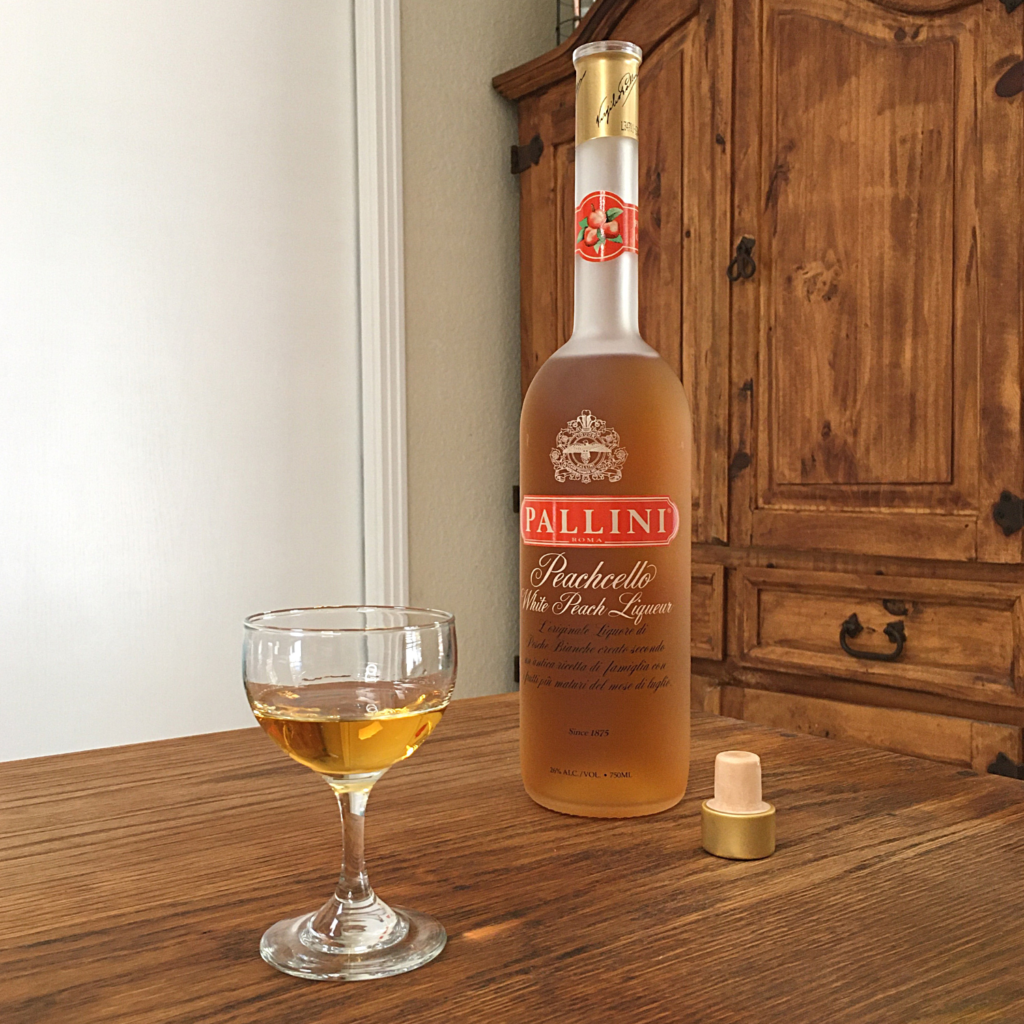 It wasn't easy choosing a top liqueur this year, as we tasted quite a few unique and delicious bottles in 2021. In the end, Pallini Peachcello White Peach Liqueur really deserves the shout-out!
This peach liqueur is sweet and flavorful, with an unbelievably natural taste that will knock your socks off. If you enjoy fruity drinks, Pallini Peachcello is an absolute must-have!
Our Top cocktail spirit 2021
Don Diego Santa Añejo TEquila
We'll be honest – it was tough to choose a top cocktail spirit this year. With such a wide range of great spirits that serve different purposes inside a cocktail, comparing them is a tall order! At the end of the day, however, there was one bottle in particular that showed great versatility and worked well in both simple and complex cocktails. That bottle is Don Diego Santa Añejo Tequila.
Sweet and smooth, Don Diego Santa seems to make every cocktail taste better, even in cases where it didn't seem like the cocktail needed any improvement. Cocktail lovers really can't go wrong adding this to their liquor cabinet.
Our favorite cocktails in 2021
If you follow the blog, you're probably aware that we make a cocktail each time we review a new spirit. As you can imagine, this means we've tried out a fair amount of drinks so far in 2021. It's only fair that we share the best ones with all of you so you can make them for yourselves. This year, we each chose a favorite cocktail – with our diverse tastes, we didn't even try to agree on just one!
I made quite a few cocktails this year, but my favorite is definitely the Cointreau Fizz! Funnily enough, I almost didn't try this drink at all. I had planned to make a Cosmo for my Cointreau review, until I saw that my brother Josh had just shared the same recipe in his latest review.
Little did he know, he was an accomplice to fate – bringing the glorious Cointreau Fizz into my life! This drink is simple, refreshing, and tastes just like a hand-squeezed sparkling limeade. Trust me, your drinking buddies will request it over and over again.
2021 is the year I discovered my love for whiskey and lime juice. There were a few different cocktails with this combination, but the Kentucky Buck recipe from the Elijah Craig Small Batch review was my absolute favorite.
I was so impressed with the balance of all the ingredients and the fresh strawberry elevated the entire cocktail. It's such a refreshing drink and could be perfect for introducing anyone to whiskey cocktails
Our biggest surprise this year
I haven't had many positive experiences with flavored spirits, so I didn't initially have high hopes for Glendalough Rose Gin. But, I couldn't have been more wrong.
The delicate rose flavor enhanced all the other botanicals and didn't have an artificial taste like I'd feared. It also makes gorgeous cocktails.
Our biggest disappointment this year
CASAMIGOS Tequila Reposado
Although most of our spirit experiences this year were positive, there were a few that couldn't meet expectations. And while Casamigos Tequila Reposado isn't terrible, the underwhelming flavor and high price really soured the whole experience.
But, it wasn't so bad that the 325ml bottle didn't get finished, and my mother even enjoyed the overly sweet flavor.
Our favorite bottle design in 2021
There are so many amazing bottle shapes and label designs out there but our favorite this year had to be Gray Whale Gin. The vibrant shade of blue still catches my eye when I see it in my bar or even while browsing store shelves.
I also love the simplicity of the organic white paint on the label and the whale tail logo marking points along the gray whale's migration path where the botanicals are sourced.
This year's company shout-out
If you follow the blog, you know that we really care about what values liquor companies represent when we review their products. Some brands do better than others, and we didn't want to miss this opportunity to shout out a company that really impressed us when it comes to issues like the environment, labor rights, and more. This year, Flor de Caña really stood out.
Based in Nicaragua, Flor de Caña is a rum producer whose operations are Carbon Neutral Certified as well as Fair Trade Certified. They don't just do the bare minimum, though! In fact, they have an impressive list of certifications, initiatives, and awards for their sustainability efforts. They are too numerous to list out here, but I highly recommend everyone check out the list for themselves. In addition, they seem to really take care of their employees, providing free healthcare, career growth and development programs, and free schooling for children of employees.
I recommend that all of our readers explore Flor de Caña's Zero Waste Cocktail Initiative to learn how you can enjoy more sustainable cocktails. Unfortunately, not many U.S. bars are participating in the initiative yet, but we can at least get some inspiration on how to incorporate food scraps into our home bartending efforts!
Well, there you have it! What do you think of our selections? What spirits did you enjoy the most this year? What were your home bartending highlights? Let us know in the comments below!
As always, drink responsibly.
Get more from Let's Drink It! by subscribing to our monthly email newsletter