Just so you know, this post contains affiliate links. We do receive a small commission when you click on our links and make a purchase (at no extra cost to you). We always give our honest opinions, and these opinions are fully our own. See our Disclaimers →
Top spirits 2022: liquors we loved, favorite cocktails, and more!
Happy New Year, friends! Another year has come and gone, and it's time to reflect on everything we've sipped in 2022. Between the two of us, we tried around 50 bottles this year, and some definitely stood out more than others.
So, what are our top spirits of 2022? We've outlined all our favorite bottles, cocktails, and more down below. Let's take a look!
Our Top Whiskey Choice 2022
Out of all the whiskies I tried this year, Green Spot is the one that keeps me coming back. There's just something so comforting about Irish whiskey, and I especially loved Green Spot's vibrant fruit and vanilla notes.
It's also pretty versatile, so you can really enjoy it any way you want. I personally prefer to drink it by itself, or with an ice cube, but it's also great in cocktails.
Our Top Tequila Choice 2022
Tequileño Platinum Blanco
This year, the choice for our favorite tequila was clear: Tequileño Platinum Blanco Tequila. If you're familiar with the Tequileño brand, you're probably not surprised by this choice, and it did not disappoint.
Even as a blanco, this bottle was the only tequila we gave a full 5 stars in 2022. Although it's really a mixing spirit, it's surprisingly sippable for a blanco tequila. Try it in a margarita, and you won't be sorry!
Las Californias Nativo Gin
This year, our choice for best Gin was difficult. Between the two of us, we tried so many! In the end, though, we have to give it to Las Californias Nativo Gin!
Funnily enough, this bottle is a newcomer to the scene, as the brand launched just this past summer 2022. It's an interesting and super contemporary Gin that will really take your cocktails up a notch if you enjoy that style. The botanicals really tell a story, and may even make you ponder the interconnectedness of life. Yes, it's that good.
Our Top Liqueur Choice 2022
Our top liqueur choice was another exceedingly difficult choice this year. So difficult that it required an additional side-by-side taste test. In 2022, we tasted so many 5 star liqueurs that knocked our socks off!
In the end, Nixta Liqueur gets extra points for its versatility, and the fact that it's the first of its kind. This corn liqueur sits at 60 proof, but often feels stronger – making it a great substitute for grain spirits such as vodka.
That said, it has a uniqueness about it that is so special and creates great, creative cocktails.
Our Top cocktail spirit 2022
WOODFORD RESERVE STRAIGHT BOURBON
So many classic cocktails call for whiskey, so it's a good idea to have a bottle of bourbon on hand. And, our favorite this year was Woodford Reserve Straight Bourbon. Bourbons are known for strong honey, vanilla, fruit, and spice, and I was impressed how well these notes came through in sours and old fashioneds. And even though it's not the cheapest or highest proof bourbon we reviewed this year, the quality and versitility of Woodford Reserve makes it a step above the rest.
Another cheaper whiskey we enjoyed this year was Cutty Sark Blended Scotch. While this is a whiskey option for cocktails, Woodford is a generally safer choice, since Scotch has a distinct flavor that isn't for everyone.
Our favorite cocktails in 2022
There were several amazing drinks in the running this year when I went to choose my favorite cocktail. Ultimately, I ended up being especially proud of one of my original recipes that I think came out delicious and unique: the Bota de Adelita.
Often when I'm looking for new Mezcal cocktails to try, I find that most recipes are basically tequila recipes that just have Mezcal substituted in. And while yes, Tequila is technically a type of Mezcal, the lack of smokiness does bring a whole different vibe to cocktails. 
With the Bota de Adelita, I really wanted to complement and highlight the smoky flavor, using flavors that evoke memories of rural Mexico. I hope you all enjoy it! Just promise me you won't serve it on ice, okay?
I love the contrast between our favorite cocktails this year. While Emmeline is over there reminiscing about trips to Mexico and admiring the balance of flavors in the cocktail she invented, I'm just trying to get drunk with minimal effort.
My favorite cocktail this year was a Mamie Taylor, which only has three ingredients and can be built straight in the glass. The blended Scotch, lime juice, and ginger beer are all perfectly balanced, and it's definitely the cocktail I've made the most this year.
Our biggest surprise this year
Although we both tried lots of unique spirits this year, I still think the most surprising thing was just how good an expensive bottle of champagne can be. Until Lapin Rouille, I had only tried sparkling wine or much cheaper champagne, so this was my first taste of decent champagne, and it was a life changing experience.
It was tart, fruity, crisp, and just simply delicious, and now I can never drink cheap champagne again. And, I know this is how the world is supposed to work, where expensive stuff is better than cheaper stuff, but I thought I would need to spend hundreds of dollars to see such a big difference.
Our favorite bottle design in 2022
There were plenty of great bottle or label designs this year, but Engine was the best of the bunch. The retro racing aesthetic is executed so perfectly that I still sometimes forget this isn't just a regular can of oil.
Also, as my partner can attest, I've pulled up a picture on my phone multiple times just to show off this bottle. And, it doesn't hurt that Engine is a decent and relatively affordable gin too.
This year's company shout-out
We encountered several trailblazing brands and companies while doing research for our reviews this year. At the end of the day, we think FAIR really deserves our 2022 shout out!
As the brand themselves puts it, their aim is to "leverage capitalism" in a rich nation like France to support small farming communities in other nations. Being Fair Trade Certified is just the tip of the iceberg for FAIR.
In addition to their commitment to strong partnerships with farmers, they also make efforts to produce sustainably and protect the planet. We highly recommend supporting this company, and checking out some of their delightfully unique spirits.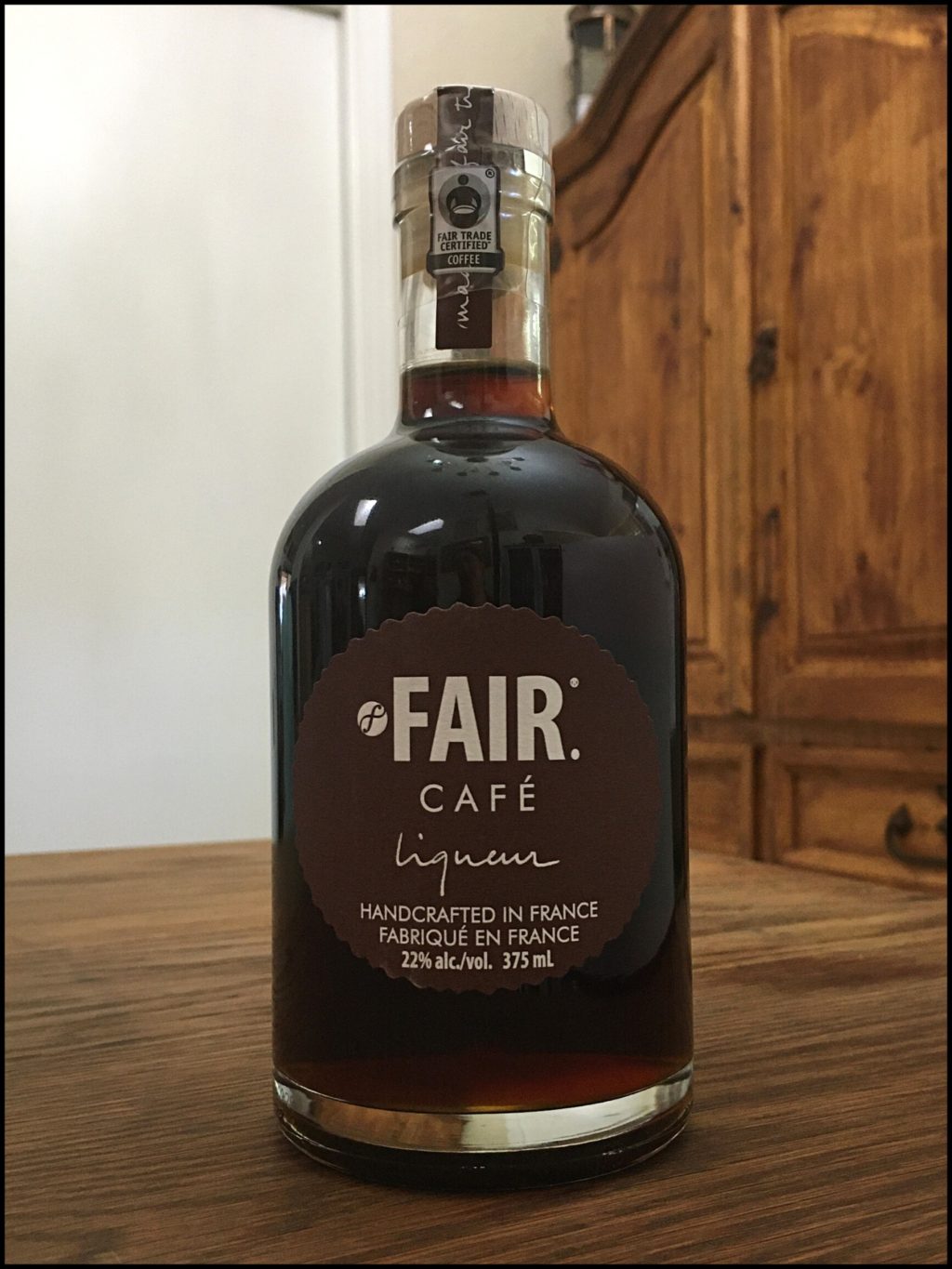 Well, there you have it! Our favorite selections from 2022. What were your home bar highlights this year? What do you want to see us try in 2023? Let us know in the comments below!
As always, drink responsibly.
Get more from Let's Drink It! by subscribing to our monthly email newsletter