Just so you know, this post contains affiliate links. We do receive a small commission when you click on our links and make a purchase (at no extra cost to you). We always give our honest opinions, and these opinions are fully our own. See our Disclaimers →
About Espolon Tequila Añejo
After recently reviewing Espolon's Tequila Blanco, I was interested in exploring more of their tequila products. Fortunately, I ended up with this bottle of Espolon Tequila Añejo from a recent work gift exchange party. This was one of my first experiences with Añejo tequila, and I was excited to see how it would differ from blanco and reposado.
If you want general information about Espolon, you can read my recent review of Espolon Tequila Blanco. Espolon Tequila Anejo is produced in the same facility and using the same base ingredients. The main difference is the Añejo is aged for a minimum of 11 months in American Oak barrels, followed by at least 1 month in ex-Wild Turkey Bourbon barrels.
❖ Spirit: Tequila Anejo
❖ Distillery: San Nicolas (NOM-144) in Los Altos, Jalisco
❖ ABV: 40% (80 Proof)
❖ Aged Minimum of 11 Months
❖ Lower Moderate Price
❖ Color: Straw
❖ Nose: Vanilla, Agave, Grass, Ethanol
❖ Taste: Light Mouthfeel, Spice, Vanilla, Agave, Grass, Cinnamon,  Candy-like Sweetness, Light Alcohol Heat
❖ Finish: Medium, Spice, Vanilla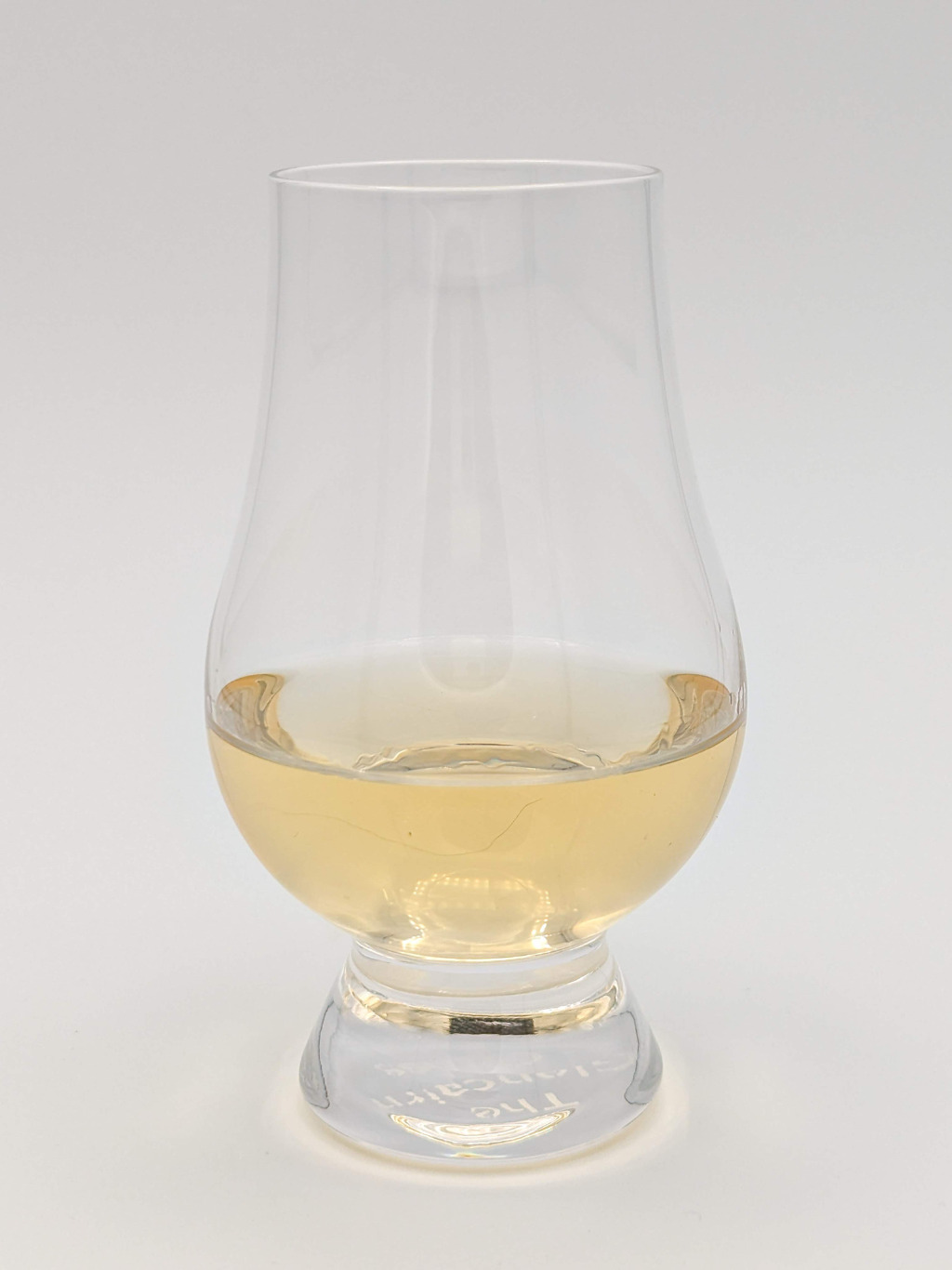 Espolon Old Fashioned
2 oz Tequila
1/2 oz Agave Syrup
2 Dashes of Bitters
❖ Add all ingredients to a mixing glass
❖ Add ice and stir until chilled
❖ Strain into a glass over a large block of ice and garnish with an orange peel.
Since añejo tequilas are known for similar flavors to American whiskies, Like vanilla, caramel, oak, etc., I thought it would be interesting to use Espolon Tequila Añejo in this Old Fashioned Variation. I was particularly curious to see if the agave syrup would bring out any interesting notes from the tequila, and I wanted to try out some new Mole Bitters I recently received as a gift.
I don't normally enjoy overly sweet cocktails, but this Espolon Old fashioned just barely managed to not cross my sweetness threshold. The already sweet notes in Espolon Tequila Añejo were further exaggerated by the agave syrup, but they were more of a floral and vegetal sweetness rather than candy. I was a bit disappointed more whiskey-like notes didn't stand out compared to the agave. But I did like that the mole bitters added an underling chili heat on the finish.
Espolon Tequila Añejo is a decent tequila at a great price, but I still found the overall flavor to be underwhelming. The balance of vanilla, agave, oak, and spice notes was pleasant, but the light mouthfeel and candy sweetness detracted from the overall experience. But, I still think this is a decent option, especially if you are looking for an entry point for añejo tequila. It's just not for me.
But even with my problems, I can't deny Espolon Tequila Añejo is a good value. It's only slightly more expensive than the Espolon Blanco, so it's realistic to try both the blanco and añejo tequilas for the price of many añejos. While it may not be my favorite mixing tequila for spirit forward cocktails, its light mouthfeel and mixture of flavors could make it a decent platform for experimenting.
As always, drink responsibly.
Get more from Let's Drink It! by subscribing to our monthly email newsletter