Just so you know, this post contains affiliate links. We do receive a small commission when you click on our links and make a purchase (at no extra cost to you). We always give our honest opinions, and these opinions are fully our own. See our Disclaimers →
About Woodford Resrve Bourbon
There's nothing better than a refreshing whiskey cocktail during the hot summer months, so it's the perfect time to try some reasonably priced bourbon. And Woodford Reserve Kentucky Straight Bourbon Whiskey is one those bottles I see everywhere, but never actually tasted, so I was excited to finally give it a shot.
Woodford Reserve is a relatively new brand with a long history in Kentucky whiskey. The Woodford Reserve brand was launched in 1996, but its distillery was originally built in the early 1800's. The distillery changed hands a few times over the next century until the current owners, Brown-Forman, purchased the land in the 1940's. With bourbon sales on the decline in the 1960's, Brown-Forman sold the land to a farmer, but bought it back in 1993 to start production of what is now know as Woodford Reserve.
The grain recipe is 72% corn, 18% rye and 10% malted barley. Two different stills, a column and pot still, are used for distilling, and the resulting spirits are carefully combined before being put into charred new oak barrels for aging.
❖ Spirit: Bourbon Whiskey
❖ Distillery: Woodford Reserve in Versailles, Kentucky
❖ ABV: 45.2% (90.4 Proof)
❖ Low/Moderate Price
❖ Color: Amber 
❖ Nose: Honey, cherry syrup, caramel
❖ Taste: spice, licorice, and oak with vanilla, cherry and honey flavor on the back of the tongue
❖ Finish: long, honey, cherry and slight spice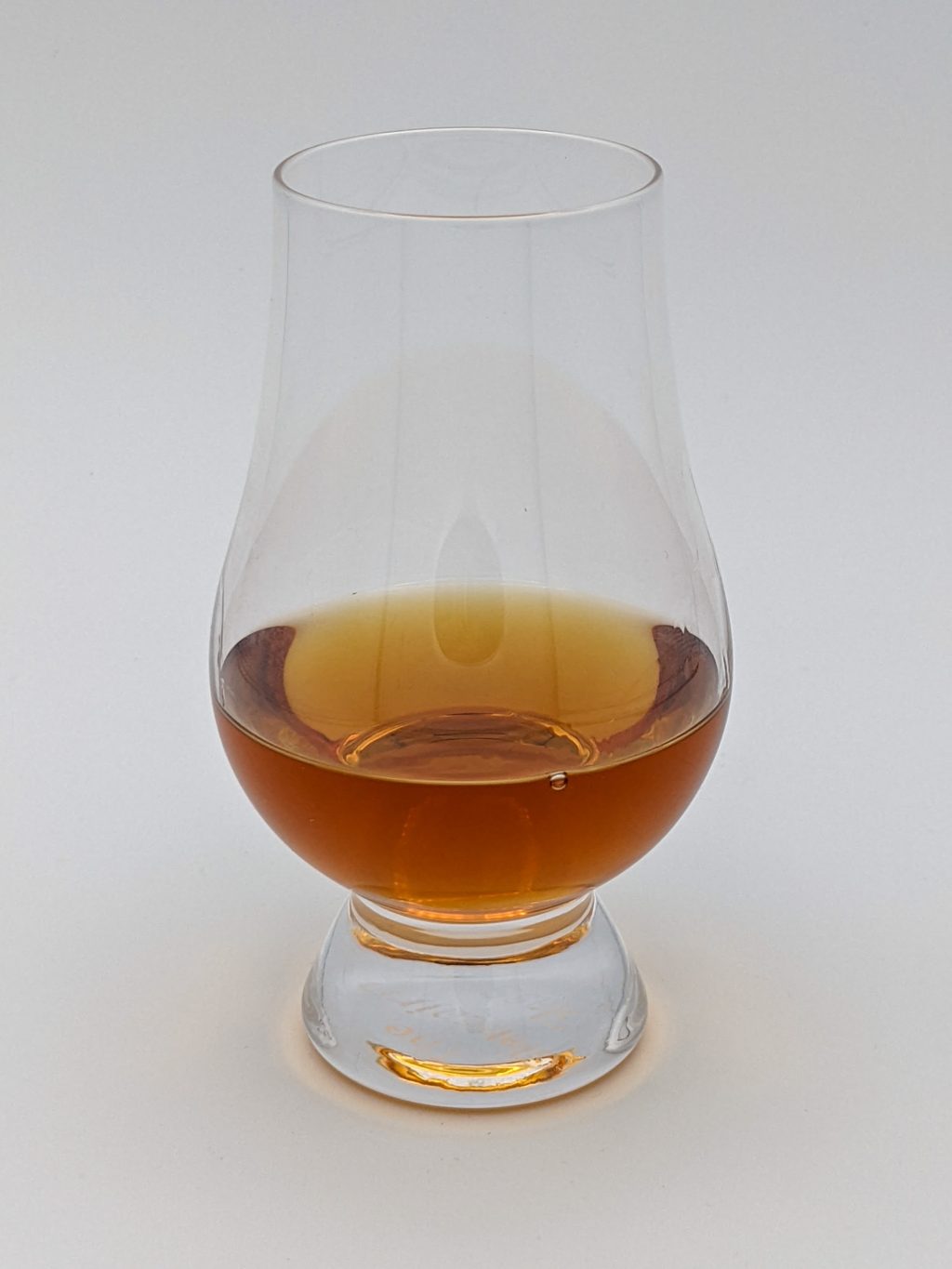 Woodford Spire
1 oz Cranberry Juice
2 oz Lemonade
1 1/2 oz Bourbon
Lemon Twist
❖ Add cranberry juice, lemonade and whiskey to a mixing glass and stir to combine
❖ Pour over crushed ice and garnish with a lemon twist
I had originally intended to use Woodford Reserve to make a Mint Julep, since Woodford is the official bourbon of the Kentucky Derby, but I was honestly more interested in this Woodford Spire. Cranberry juice is rarely mixed with bourbon, at least to my knowledge, and this simple cocktail seemed perfect as a refreshing summer drink.
I was impressed with the balance of this cocktail. The sugar in the lemonade added just enough sweetness to balance the lemon and cranberry, but the overall flavor is still pretty tart. I was especially impressed by Woodford Reserve because the honey and vanilla notes stood out from the other ingredients, and added a pleasant mouthfeel to the cocktail.
I really enjoyed Woodford Reserve Bourbon, and I would put it toward the top of the list of my favorite affordably priced bourbon. It has maybe my favorite nose notes, since the cherry and honey notes were so prominent, and I liked the balance of sweet and spiced notes on the palate as well. And while it could have been more complex, I'm happy I now have a bourbon I can use as a baseline once I start looking at higher quality whiskies.
I would also recommend Woodford as a mixing spirit. I was impressed with how well the honey and vanilla notes came through in the Woodford Spire, and I'm excited to use it in more summer cocktails. And, the price makes it a decent choice as a mixer. I'm also exited to check out more of the Woodford products in the future, too!
As always, drink responsibly.
Get more from Let's Drink It! by subscribing to our monthly email newsletter